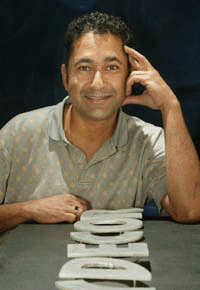 KEYNOTE FEE
- Please Contact
TRAVELS FROM
Washington, D.C.
TOPICS
Inspiration, Motivation, Leadership
PROGRAMS
Each program can be presented as a keynote, workshop, breakout session and longer. Nader will design a presentation specifically to meet your goals and expectations.
Inspiration – Learn the three most valuable lessons of Nader's experience. Be inspired by the story of Nader's recovery from a motorcycle accident and success as an amputee. Succeed as he has by helping others get what they want. Learn how you can get anything you want in life and in business. Become successful by choice – chose what you want to achieve!
Motivation – Learn the single greatest secret that each of us possess to achieve insurmountable objectives. Tap into your undiscovered source of courage and immediately add significance to your success. Enjoy your life, maximize your achievements, and do something worthwhile along the way.
Leadership – Learn how the five essential leadership qualities taught Nader to overcome the most horrific adversity and still succeed in both the military and business worlds. Become a leader in your organization, company or office. Better leadership equals better sales and profits.